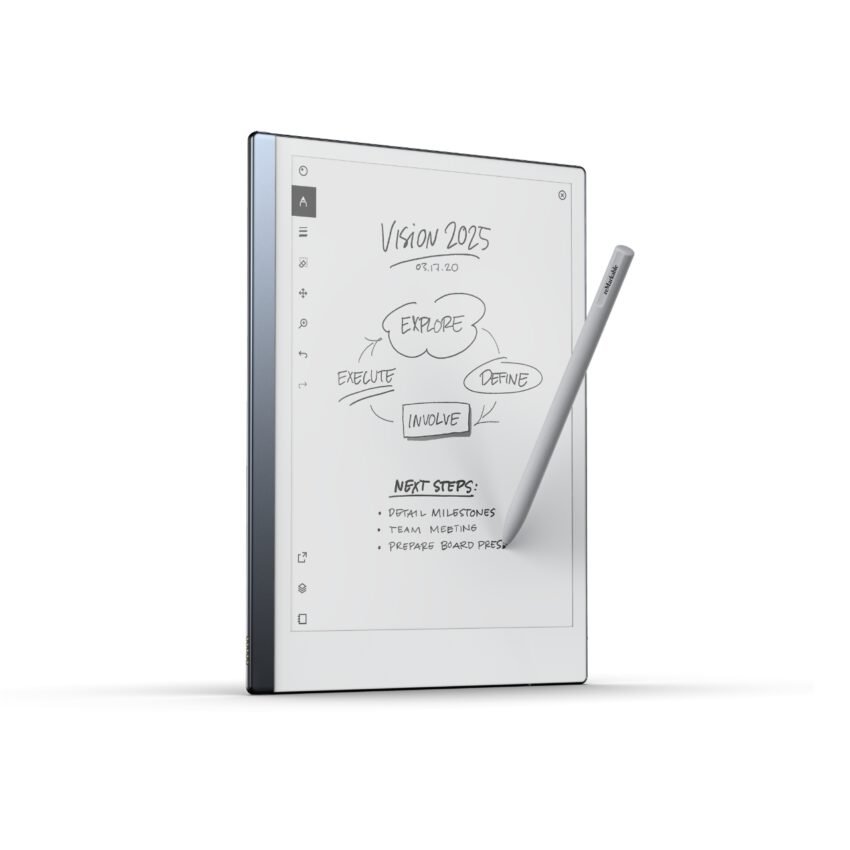 Est sortie en mars la tablette ReMarkable 2, une tablette très fine, qui utilise l'encre électronique (E-Ink). Vous pouvez lire des fichiers PDF et epub. Vous pouvez également écrire avec le stylet sur les documents mais aussi sur une app de notes, qui convertit votre texte  manuscrit en texte numérique (si vous écrivez bien) avec la possibilité de les organiser. Deux semaines d'autonomie. Prix à 400$. Sur leur store, vous avez une promo pour le lancement avec tous les accessoires pour le même prix. Si on en parle, c'est tout simplement que cette tablette utilise un stylet  fait par Wacom, le Marker Plus, qui écrit et gomme.
Vu sur goodreader.com
Magnus Wanberg, the CEO of Remarkable told Good e-Reader – "We've worked closely with Wacom the last two years to create Marker Plus, the most beautiful pen we have ever made. In addition to premium materials and design, it features an end-cap eraser that works seamlessly with the reMarkable software. We've fined-tuned the eraser sensor in collaboration with Wacom's engineering team to make sure it looks and feels like just a real eraser on paper. Marker Plus saves valuable time in fixing small writing mistakes with a quick flip of the pen, and we can't wait to start shipping it to our customers."

Catégories: Wacom
Tags: remarkable 2

.:. .:. .:. .:. .:. .:. .:.