Encore et encore un nouveau driver pro 6-3-25-2, mais celui-ci est différent car il apporte des nouveautés pour le système, pour la 3D, mais aussi pour les menus flottants.
En anglais, cela donne :
« In this release we've added a number of new function options for the Pen and ExpressKeys to improve tablet function in 3D apps such as « Pan/Zoom… » and « Tumble ».
We've added a new 28 key On-Screen Controls Panel for when you need more than 8 keys to get the job done.
Support has been added for the One by Wacom pen tablet (CTL-471 & CTL-671). To take advantage of the Pro driver features simply remove the old consumer driver (5.3.*) and install 6.3.25.
Finally, we've made many code improvements to support High Sierra (10.13) and increase the performance of our entire Professional product line. »
Pour les corrections, lisez la page des release notes.
En résumé, le driver est compatible High Sierra (nous, on n'a toujours pas installé le nouveau système d'Apple).
Des fonction 3D pour les boutons du stylet et des ExpressKeys. On a testé… Heu, cela n'a pas marché chez nous… Les nouvelles fonctions 3D : Déplacer/Zoomer et Faire pivoter.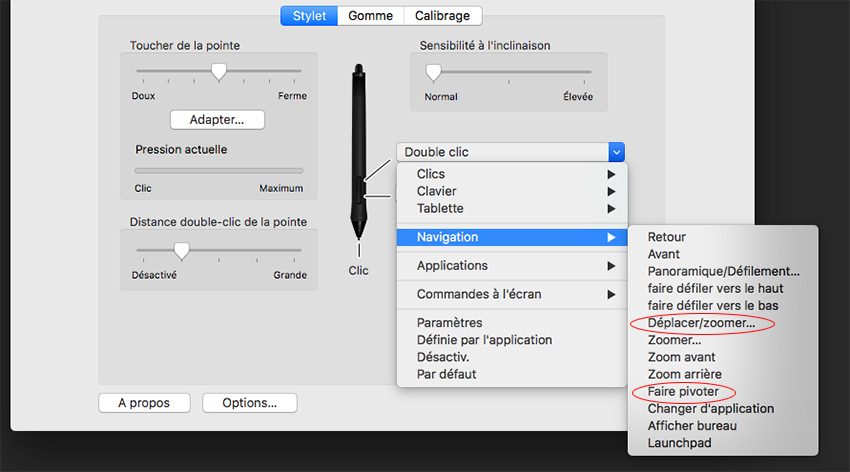 Les menus flottants (commandes à l'écran) peuvent afficher jusqu'à 28 boutons. Est donné en exemple un pavé tactile avec 24 touches.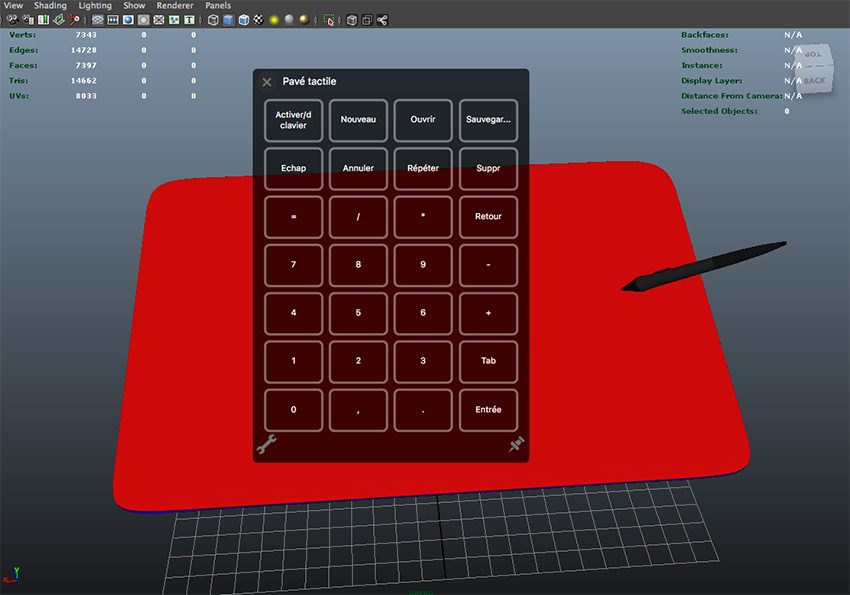 Voilà comment ça se présente dans le driver.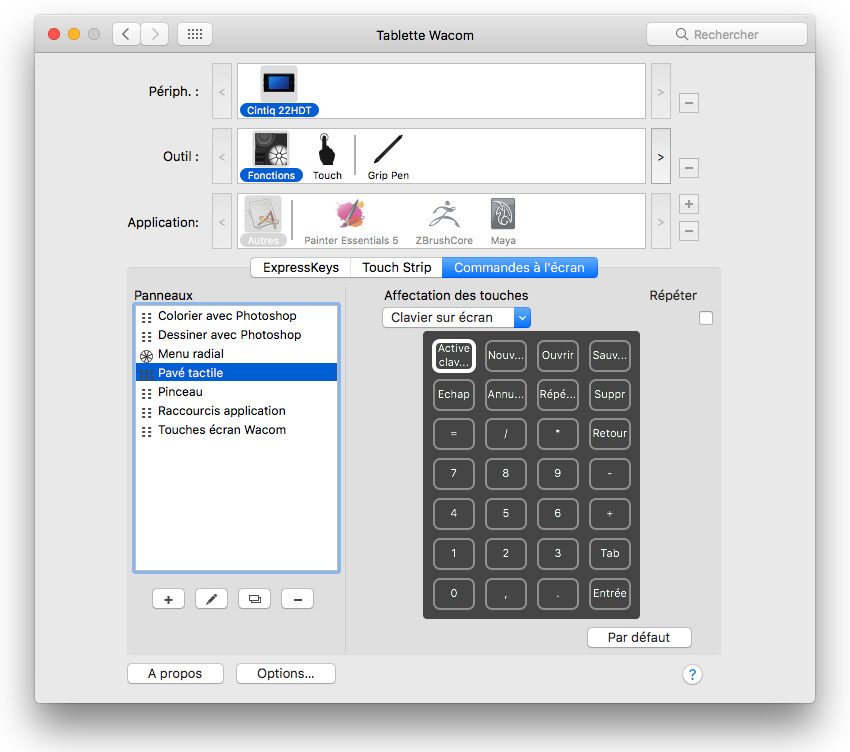 Pour en créer un, cliquer sur le + (voir image ci-dessus) et dans la pop-up, choisissez le bouton le plus à droite.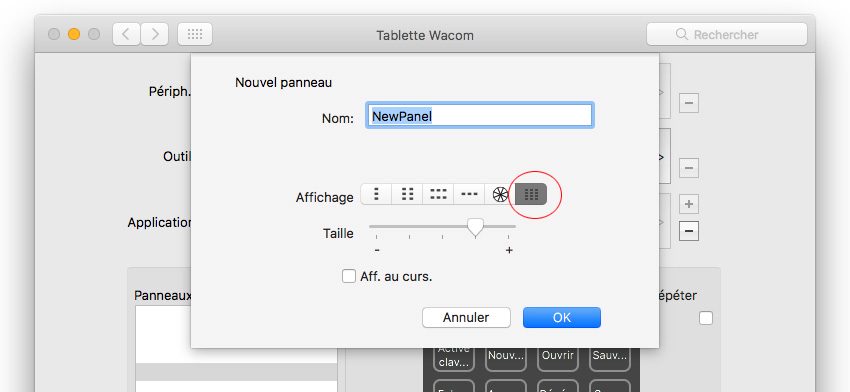 À noter si vous modifiez votre menu (vous passez de 28 touches à 6), cela vous coupe les boutons en trop. Par exemple, si on modifie le pavé numérique de 24  avec un menu à 6, cela garde que les 6 premiers boutons (c'est pas mal).

Catégories: Driver

.:. .:. .:. .:. .:. .:. .:.