Si vous suivez l'actu de ce blog (lien d'il y a 1 an + autre lien), on vous avait annoncé le départ officiel (puis finalement pas de départ mais un post de Representative Director [maj] Finalement Nobu est aussi le représentativ Director – ça change tout le temps) de Masahiko Yamada pour fin mars 2018 (l'année fiscal se termine en mars au Japkon). Le nouveau successeur était Nobutaka Ide (dit Nobu Ide). Il a pris officiellement le poste depuis ce début d'avril. Il n'est pas un ancien de la boîte puisqu'il est arrivé juste en 2013. On note aussi dans la partie Wacom Investors qu'il  y a aussi des départs (raison perso…).
Nobu en image.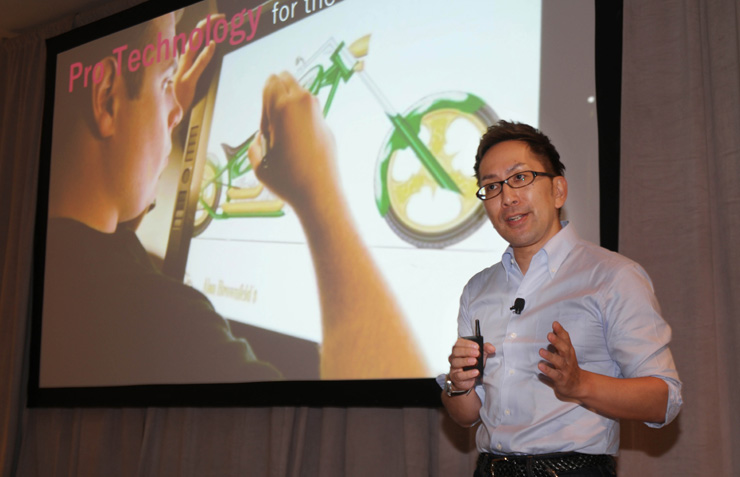 Donc une grande page de Wacom se tourne puisque Masahiko Yamada était le boss depuis presque le début. Dès 1996, puis CEO+ PDG depuis 2004. Sa page sur Bloomberg.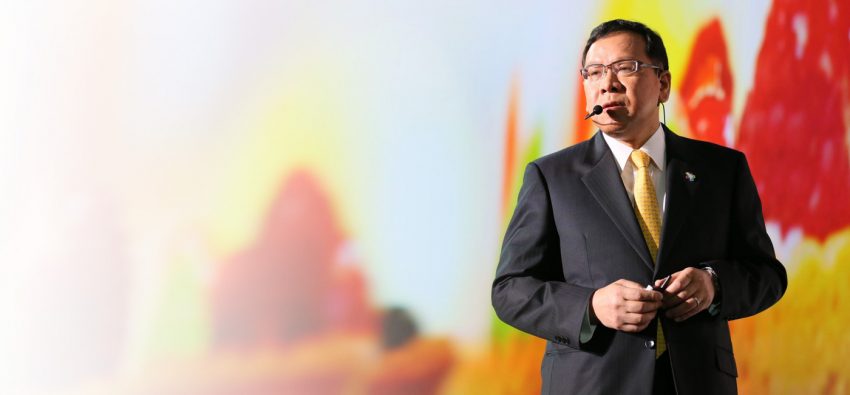 さようなら Masahiko Yamada (le truc bizarre au début, ça veut dire au revoir en japonais).
[maj] On a vu que 3DVF avait repris la Press Release sur la page News & Events de Wacom.
Le copier-coller >
Nobutaka (Nobu) Ide Assumes the Role of Representative Director, President and CEO, Wacom Co., Ltd.
Tokyo, Japan — April 2, 2018— Wacom Co., Ltd. today announced that Nobutaka (Nobu) Ide was named Representative Director, President and CEO of Wacom Co., Ltd., effective April 1, 2018.
Nobu Ide joined Wacom in August 2013, as head of marketing in the Technology Solution Business Unit (TSBU; formerly Component Business Unit).  Also, he has led efforts to promote Wacom's digital pen technologies across industries, while developing broad partnerships with key industry players.
Upon his appointment as President and CEO, Nobu Ide re-enforced Wacom's commitment as a "technology leadership company," with a mission of delivering a unique and innovative digital pen experience, achieved through Wacom's technology assets in digital pen and digital ink solutions, while driving its corporate vision: "for a creative world."
"I am confident in Nobu's clear vision for innovation, and his global business experience compliments his ability to lead Wacom into the future, in the midst a truly dynamic period of industry transformation," said Masahiko Yamada, former Representative Director, President and CEO of Wacom. "I believe he will successfully leverage Wacom's broad customer base and global business foundation, to strive for new growth of the company through technology innovation and extensive partnerships."
"I am extremely excited to take on the role of President and CEO, as we enter the next chapter of the company," said Nobu. "I firmly believe the voice of our customers remains the most important asset for Wacom, in line with our corporate mission to offer the best digital pen experience to encourage human creativity and technological innovation, and maintaining a close dialogue with our customers remains essential for our success. As a technology leadership company, we aim to continue introducing new types of experiences and unique values for users of our digital pen and ink solutions to nurture creativity, which is delivered through Wacom's technology assets and by understanding our customers' needs. To achieve this, we will also pursue synergies in state-of-the-art technologies such as in artificial intelligence and virtual reality."
As announced on October 2, 2017, after his resignation as President and CEO on March 31, 2018, Masahiko Yamada will retire as Director following Wacom's 35th Ordinary Shareholders' Meeting at the end of June 2018.