Connected Ink et The Power of Digital Ink
Il s'est passé 2 événements importants ces 2 derniers jours. Le premier, le 12 mai, à Shangaï, au 93eme étage du Park Hyatt Hotel, Wacom a lancé officiellement Connected Ink. Un one single page website a été créé pour l'occasion > http://connectedink.wacom.com.
L'événement a fait la promotion du Digital Stationery Consortium (le petit Prince en avait déjà parlé). Masahiko Yamada, Président & CEO de  Wacom et Tom Lam, Président de Wacom China étaient là.
On vous fait le copier-coller du court texte car il s'agit surtout d'une proclamation assez concise.
« Executives from more than 70 major global technology and stationery companies attended the Connected Ink event on May 12, 2016 in Shanghai. The event was held at one of the highest hotels in the world with fantastic views of the metropolis of Shanghai.

The objective of a series of Connected Ink events is to promote the Digital Stationery Consortium as a key initiative to promote widespread adoption and enrichment of digital ink experience across multiple platforms and ecosystems through collaboration with companies including IT hardware, software and service providers as well as businesses in stationery, publishing and education fields.
In the event, Tom Lam, President of Wacom China, gave a quick and tantalizing recap of Wacom's 30-plus years of history and talked about how Wacom has been working with creative society across the world and various industries.
Masahiko Yamada, President & CEO of Wacom, said "Life itself is creative in a sense that we are always creating some forms of new content in our lives every day. Our ability to change the future comes from creativity and it makes us human, different from other creatures. On the other hand, humans started to use ink over 30,000 years ago and ink has been the most powerful, essential and creative tool for us ever since, helping people capture inspiration, express emotions, share ideas and thoughts for generations. If there had not been ink in this world, humans as we are today may not have existed."
Then he introduced the Digital Stationery Consortium as a joint movement around "ink of 21st century", beyond the boundaries of technology, ecosystems or industries to create a new, open market category platform on a global scope, and invited potential partners to join the journey.
Following the presentations by other Wacom executives on three key building blocks of digital stationery, a panel discussion was held inviting executives from Adonit, Expresii, Matrix United Technologies, Montblanc and Nanjing KuPaint Education Technology to the stage. The panelists agreed the potential digital ink presents and significance of standards to make writing and drawing digitally more beneficial in every aspect of our lives. They also concurred that analog and digital ink will co-exist whereas the addition of digital ink will enrich our experience even further.
We believe in "The Power of Digital Ink." There is a huge potential in digital ink and we would like to promote it with like-minded partners to make this world a more creative place. »
Vous avez compris, les gars, vous allez en bouffer de l'encre numérique et connectée dans les années qui viennent.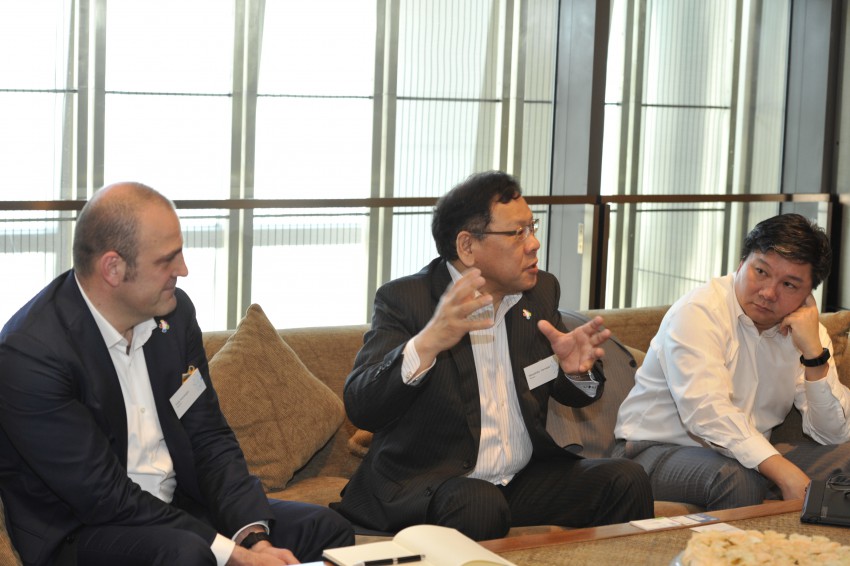 On a même ajouté une nouvelle catégorie « Digital ink » pour l'occaz' aussi.