Vu qu'on a vu la sonde Wacom Color Manager (d'X-rite) en action sur des écran Eizo, le week-end dernier, on en profite pour vous glisser des photos. Le port USB du Cintiq 22HD touch est utile sur le coup.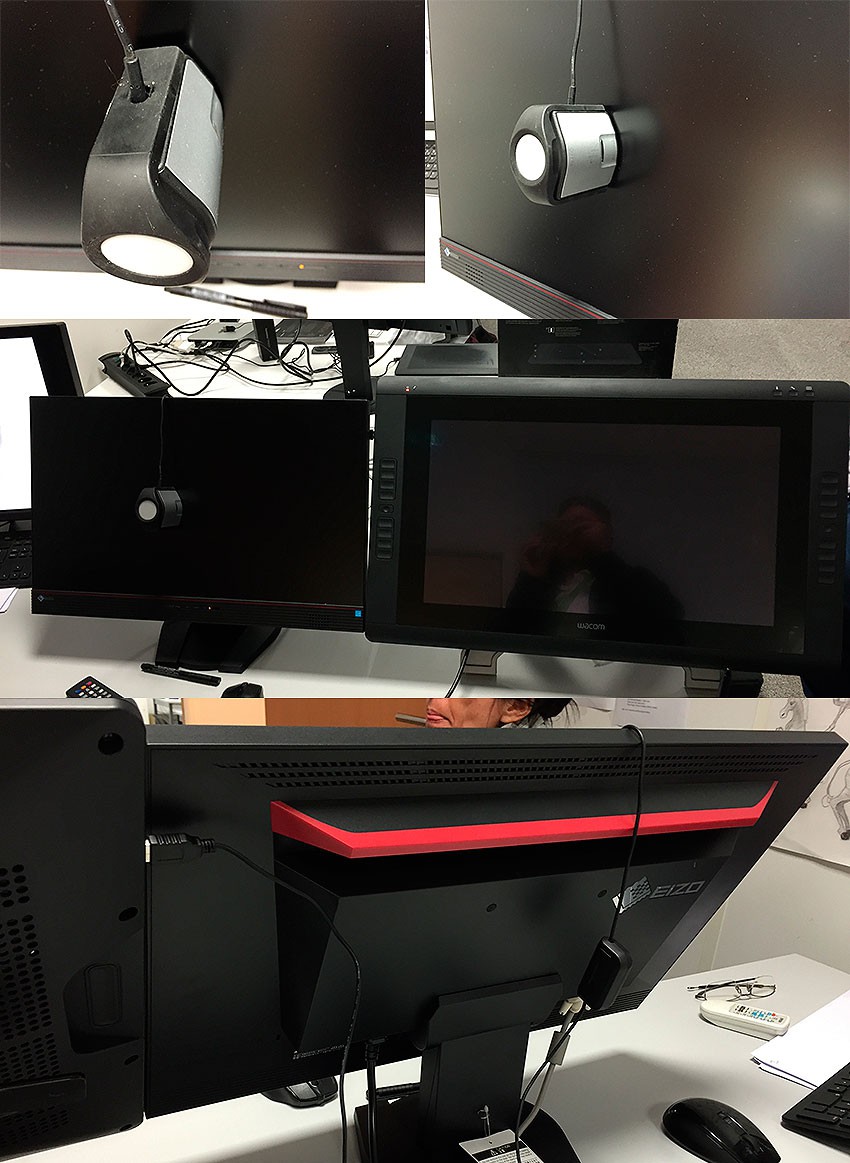 On ne savait plus si on vous avait montré la série de 3 videos sur la sonde, faîtes par Wacom (les videos, la sonde, c'est du X-Rite), où ça case un bon Cinitq 27QHD. Donc on vous les file. Attention, ça se passe dans la forêt, il n'y a pas d'ours et à la fin, c'est le type, le coupable. Par contre, ça fait tout drôle dans les débuts des videos, le type porte un bonnet et à la fin, il est à son bureau sans son bonnet, et… Il n'a pas de cheveux. Ça fait bizarre. C'est une remarque du petit Prince, qui voulait absolument qu'on la mette dans ce billet.
Wacom Color Manager: An Accurate Color Workflow
Wacom Color Manager: The Importance of Color Accuracy
Wacom Color Manager: Profiling with The Cintiq 27QHD

Catégories: Cintiq, Wacom
Tags: eizo • wacom color manager

.:. .:. .:. .:. .:. .:. .:.