Vince, qui est en train de terminer sa page dédié Photoshop CC, et qui vérifie tout sur l'Aide ( et oui, il doit être un des seuls types sur Terre à avoir lu tout l'Aide de Photoshop ) nous a filé cela, une capture prise sur l'Aide officielle donc. Cela mérite d'être clair. Vous noterez qu'Adobe écrit « with Photoshop » et pas « with Adobe Photoshop CC »…. On rappelle qu'Adobe demande qu'on écrive explicitement Adobe Phothsop CC et pas Photoshop.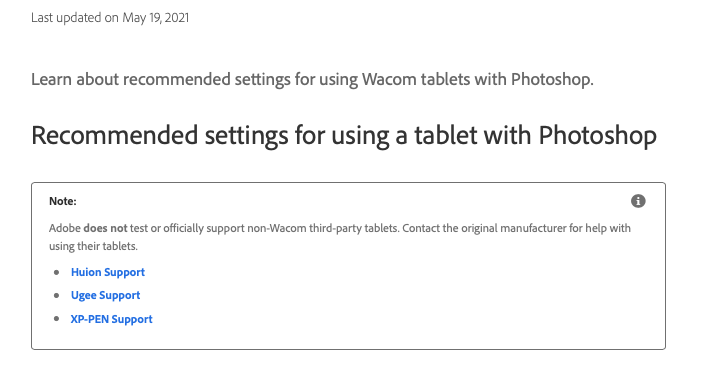 Catégories: Adobe, Wacom

.:. .:. .:. .:. .:. .:. .:.